Gold Plated American Diamond Stone Studded Statement Adjustable Finger Ring For Women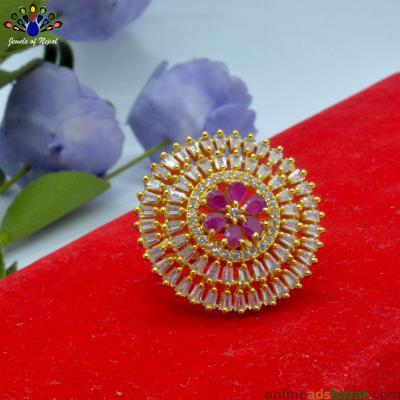 Ad ID: AD_99Faiu
238 Views
Description
Material: Metal, A.D. Stones
Style: Party, Bridal
Care: Wipe with a cotton swab when needed
Size: Adjustable (fits any size)
The definition of elegance and style is this ring from Jewels of Nepal. Made from alloy and faux pearls, this statement ring adds charm to your hand.You can team this ring with any ethnic or traditional wear of your choice to look chic and stylish.
The diameter of the round design: 4cmsRing Size: Adjustable
Jewels of Nepal
Lalitpur-14
9866430430
If you have any questions regarding to this ad. Please send us your queries.
Contact Us
Online Ads Bazar
+9779841832087
Kathmandu
Useful Links
Copyright © 2020 Online Ads Bazar