Gold Plated Chandbali Design Mangalsutra For Women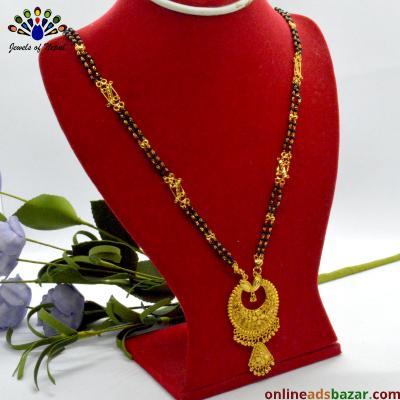 Ad ID: AD_102ecV
487 Views
Description
Main Material: Metal
Gold Plated
Total Necklace Length: 66 cms (About 26 inches)
Usage: Occasional Wear
Care & Disclaimer: Do not use Perfumes on Jewelry
This new designed exquisite necklace has beautiful mangalsutra, perfect match to any traditional style. The way you wear a mangalsutra hanging it around your neck like a statement gives it a special place of honor in your wardrobe. Your mangalsutra is an opportunity to show class, elegance and creativity.
Chain Length: 60 cms
Locket Length: 6 cms
Jewels of Nepal
Lalitpur-14
9866430430
If you have any questions regarding to this ad. Please send us your queries.
Contact Us
Online Ads Bazar
+9779841832087
Kathmandu
Useful Links
Copyright © 2020 Online Ads Bazar